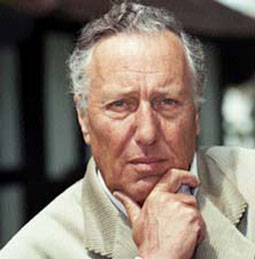 Frederick Forsyth
Before becoming a journalist, he joined the RAF and was a jet fighter pilot. He joined Reuters in 1961 and later the BBC in 1965, where he served as an assistant diplomatic correspondent.
Forsyth reported on his early activities as a journalist. His early career was spent covering French affairs and the attempted assassination of Charles de Gaulle. He had never been to what he termed "black Africa" until reporting on the Nigerian Civil War between Biafra and Nigeria as a BBC correspondent. He was there for the first six months of 1967, but few expected the war to last very long considering the poor weaponry and preparation of the Biafrans when compared to the British-armed Nigerians. After his six months were over, however, Forsyth – eager to carry on reporting – approached the BBC to ask if he could have more time there. He noted their response:
I was told quite bluntly, then, 'it is not our policy to cover this war.' This was a period when the Vietnam War was front-page headlines almost every day, regarded broadly as an American cock-up, and this particularly British cock-up in Nigeria was not going to be covered. I smelt news management. I don't like news management. So I made a private vow to myself: 'you may, gentlemen, not be covering it, but I'm going to cover it.' So I quit and flew out there, and stayed there for most of the next two years.
He thus return
ed to Biafra as a freelance reporter, writing his first book, The Biafra Story, in 1969.
In August 2015 Forsyth revealed that in Biafra he began work as a spy for MI6, a relationship that continued for 20 years. He claimed he wasn't paid.
He is an occasional radio broadcaster on political issues, and has also written for newspapers throughout his career, including a weekly page in the Daily Express. In 2003, he criticised "gay-bashers in the churches" in The Guardian newspaper. He has narrated several documentaries, including Jesus Christ Airlines, Soldiers, a history of men in battle and I Have Never Forgotten You: The Life & Legacy of Simon Wiesenthal.
Filmography
As writer only (except for Soldiers, as presenter)
Film